Banquet and Alumni Game Information
Monday, May 13, 6-9 PM: End-of-Season Banquet.  Click here for important information about the banquet.
Sunday, June 2, 4 PM:  Alumni Game; location will probably be the ARC field.  Check back for update closer to June 2.
 Summer Lacrosse Camp Links
True Lacrosse  True Lacrosse Missouri Day Camp, June 10-13. Register before May 1 for early bird registration.
True Lacrosse summer travel teams
In the News
Congratulations team on your hard fought wins over the weekend!  Hickman defeats Parkway Fusion 8-7 and Seckman 8-7.
Congratualtions, team, on your 5-4 hard fought OT win against Fox!
Check out the Missourian news article about our win against Springfield at this link:  Columbia Missourian Hickman Defeats Glendale March 17
Hickman Lacrosse Defeats Glendale 5-1 in First Home Game
The Hickman Boys Lacrosse varsity team defeated the Glendale Falcons from Springfield 5-1 in the first home game of the season.  Senior attackman Tommy Fieser scored three goals, sophomore midfielder Seth Livingston contributed one goal and one assist, freshman attackman/midfielder Sean Ahhee made one goal and had one assist, senior defenseman Dakota Palmer had one assist, and senior goalie John Chester had 12 saves.
Hickman Lacrosse will be back in action on home turf Saturday, April 6, at 3 PM against Wentzville and will travel to Hazelwood on April 7 for another game.  Come out on April 10 at 7 PM to watch Hickman vs. Rock Bridge junior varsity play at Rock Bridge.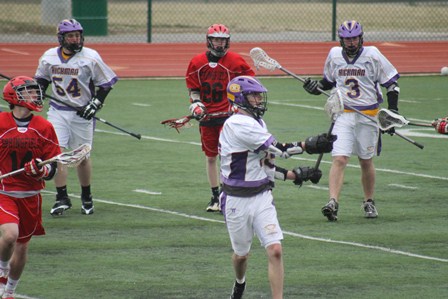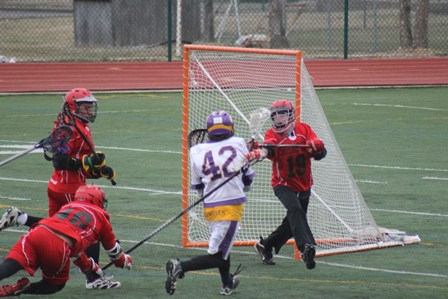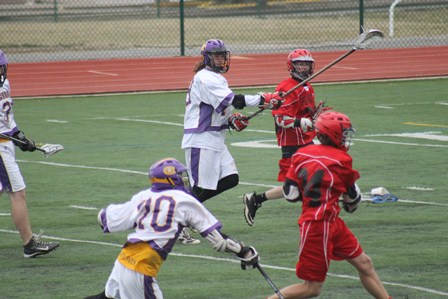 Volunteers Needed for all Games
Volunteers are needed for each home and away game.  Go to About the Club tab and click on Game Schedule.  The link to the sign up spreadsheet is on the Game Schedule page.
Spring Practice
Practices will be held Monday-Friday at the ARC field from 3:30 – 6:00 PM unless otherwise noted by Coach Devero.  Players need to be suited up, prepared, and ready for all practices at 3:30 PM.   Dress warmly,  wear athletic gear, black/dark shorts, cleats, reversible Hickman practice jersey, all pads, and 2 sticks, if possible.  Place a strip of tape on the front of your helmet with your LAST NAME clearly written on it.  Expect some Saturday morning practices (either 9-11 AM or 10 AM – Noon) in the begining of the season.  Saturday morning practices may be held at HHS to accomodate chalk talks and to get on the field.
Be sure to check Twitter and this website for up-to-date information.
US Lacrosse Announces 2013 Boys' and Boys' Youth Lacrosse Rules
Both sets of rules revisions share a point of emphasis for the 2012-2013 season – hits and checks to the head and neck. The NFHS also emphasizes properly worn equipment, sideline sportsmanship and field dimensions while the US Lacrosse youth rules stress unnecessary roughness, cross checks and cross check holds.  Read more here.
To find forms for the 2012-2013 season:
Go to the "About the Club" tab above, click "Forms," and then click either "Player Forms" or "Parent Forms."